An increasing number of our staff members are facing the tremendous challenge of nursing, supporting or organizing the nursing of family members. Finding the right institutions and the underlying legal regulations is an emotional strain and takes much time. Nursing a family member can be a very hard job for staff members; on top of this, there are often worries about the future and the dual burden of work and nursing when a family member is taken care of by a working person. We would like to support our staff members in this burdensome challenge. Personnel Development of KIT offers advice and help in all matters associated with the subject of eldercare.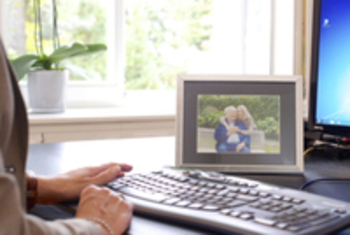 In cooperation with the Deutsche Pflegering, the KIT offers to its staff members a very special service which provides them with helpful suggestions and support via an on-line source or a hotline. All details about this offering can be found here.
Personnel Service, your competent contact in all matters associated with your service contract!
You have questions about the Nursing Time Act, reduction of working time, teleworking, or release from work in a nursing case? This is where your Personnel Officer of Personnel Service (PSE) will be glad to help. You will find your contact in Personnel Service here.
Picture: berufundfamilie gGmbH