Against the backdrop of demographic change, the compatibility of work and nursing is going to become one of the key topics of employees and employers.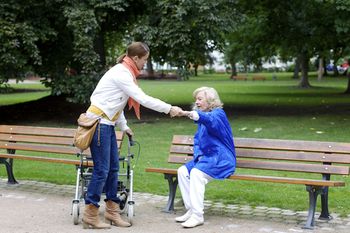 As more than two thirds of persons in need of nursing are nursed by family members at home, which constitutes an enormous dual burden especially for people gainfully employed, it is our duty as employers to support our employees in this area as much as possible. On the following pages you will find all important information and contact points associated with the topic of nursing.
You will learn about the support offered by the KIT and, in addition, what must be borne in mind in case of nursing, and what other possibilities are open to you.
picture: berufundfamilie gGmbH